The TravelPoint platform enables travel companies to analyze their historic booking and inquiry data to develop highly targeted marketing and sales campaigns.
How Does it Work?
Travel companies provide their traveler and prospect data in any secure electronic format. We then assimilate the information by utilizing a combination of the primary data, smart algorithms, and third-party data to create rich traveler profiles. Our secure platform houses the data in a format that empowers the staff of travel companies to access, analyze, and search internal data. This data provides invaluable depth to their own travelers' spending habits and patterns. Companies can shape and generate specific target lists for customized messaging.
The powerful TravelPoint is the premier tool for travel companies' marketing and sales teams to generate lists that can be used for email marketing, targeted social media campaigns, and systematically targeted ads on the Google and Bing networks. Prospective target lists can simply be furnished to the sales team to integrate into a company's CRM or be utilized for SMS campaigns.
While data from multiple firms are housed in a centralized traveler database, data from each individual company is securely siloed from others.
Data privacy and security are our highest priority.
Visit TravelPoint.io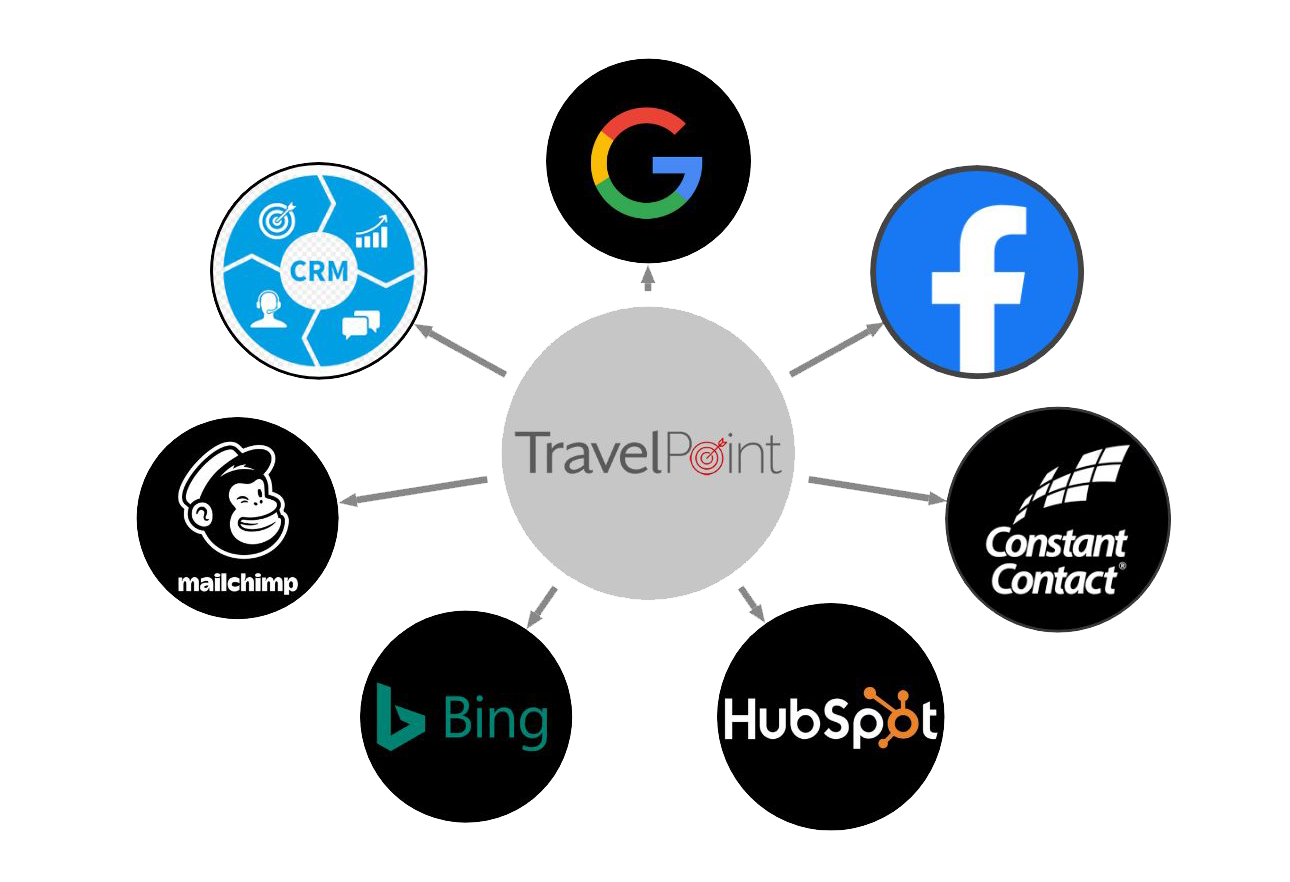 How is it Used?
Here are a few examples of TravelPoint generated lists that have been used by successful travel companies:
Women in Texas traveling with children in their party to the Rocky Mountain region during the summer season


People who live in destinations with non-stop flights to Vail, Colorado and travel during the winter season


Adults traveling without children who attend summer music festivals


Men who travel to golf destinations in the Atlantic states during the Spring or Fall seasons


People who plan their Christmas/New Year's Holidays 9-12 months in advance for large homes


High "Wealth-Score" individuals who seek large homes for non-family events.
The assimilation of mining rich historic booking and inquiry data in an easy-to-use platform affords efficiency for travel companies to selectively target their most lucrative guests.
Ready to Learn More?
Learn More About Our Turnkey Growth Solutions for Short-Term Rental Companies
Questions? Call 303-388-2222 ex 8. We are here to help!